Loaction:
Home
>
products
>
Network floor
>
STEEL OA Network Raised Access Floor
STEEL OA Network Raised Access Floor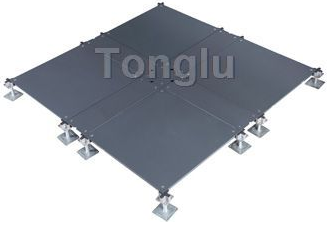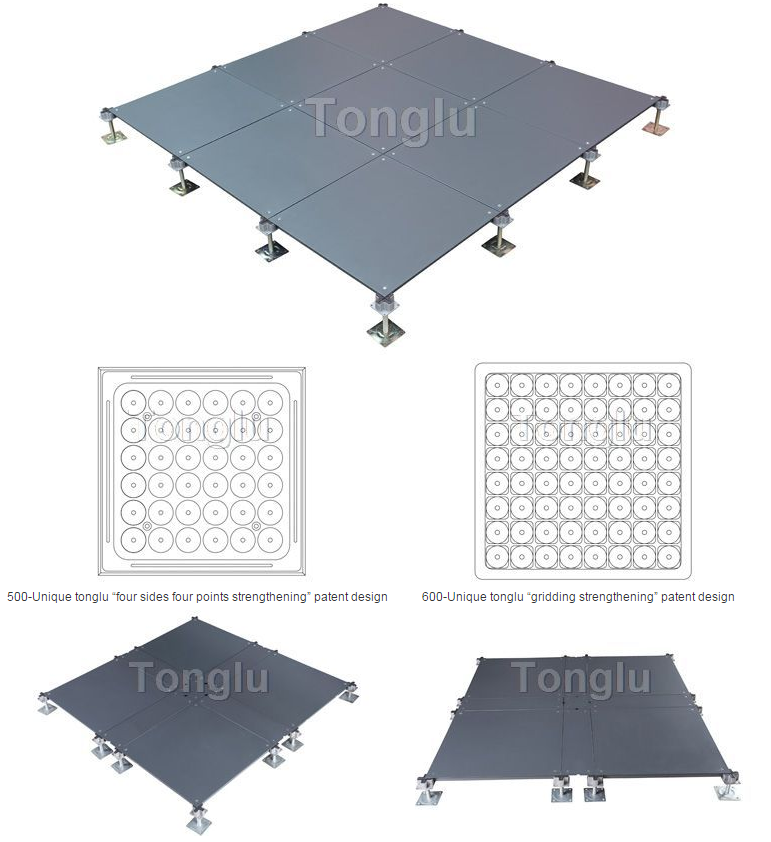 Introduction of Products
OA access floor is specially designed for 5A office building,flexible for installation in intellgence offcie office rooms as requirements. Panel is made with SPCC hard steel plate top,ST14 stretched steel plate bottom,after pan formed and joined together by resistance welding,protected against antistatic epoxy coating. Sound-proof and easy-cleaning,antistatic PVC or carpet finishing tile for OA access floor,make a soft walking feeling.
Application of Products
5A class office building,computer room and occasions which require overhead and laige wires.Even eligible for remaking surface for the wires in old office building.
Characteristics
1. Full steel structure,high-quality in filed,strong bearing capacity,good fireproof performance;
2. Panel surface is painted electrostatically with conductive epoxy resin, wear-resisting, corrosion;
3. High size precision, good interchanging performance, adjustable height for pedestal, flexible assembly;
4. A workstation can be easily and quickly relocated with cable management with disruption.Convenient for connecting wire at any point without cutting floor and convenient repair;
5. Surface wilding accpet kinds of covering tiles carpet or PVCand so on,beautiful appearance;
6. Long performance life, high recycled;
7. Unique tonglu "four sides four points strengthening" patent design;
8. Unique tonglu "gridding strengthening" patent design.
Technical Specification
STEEL OA Network Raised Access Floor (500)
Type
Internoal
Size (mm)
Fire
Performance
Conzentrated
Impact load
N
Ultimate load
N
Uniform load
N
Rolling load
LB
N
Kg
10 Times
10000 Times
TL500-1001
FS440
500*500*28
A
≥440
≥1960
≥200
≥295
≥5880
≥9720
1958
1566
TL500-1002
FS662
A
≥662
≥2950
≥301
≥445
≥8850
≥12500
2946
2356
TL500-1003
FS800
A
≥800
≥3550
≥363
≥536
≥11250
≥16100
3560
2670
TL500-1004
FS1000
A
≥1000
≥4450
≥453
≥670
≥13350
≥23000
4450
3560
TL500-1005
FS1250
A
≥1250
≥5560
≥567
≥780
≥16680
≥33000
5560
4450
STEEL OA Network Raised Access Floor (600)
Type
Internoal
Size (mm)
Fire
Performance
Conzentrated
Impact load
N
Ultimate load
N
Uniform load
N
Rolling load
LB
N
Kg
10 Times
10000 Times
TL600-1001
FS440
600*600*33
A
≥440
≥1960
≥200
≥295
≥5880
≥9720
1958
1566
TL600-1002
FS662
A
≥662
≥2950
≥301
≥445
≥8850
≥12500
2946
2356
TL600-1003
FS800
A
≥800
≥3550
≥363
≥536
≥11250
≥16100
3560
2670
TL600-1004
FS1000
A
≥1000
≥4450
≥453
≥670
≥13350
≥23000
4450
3560
TL600-1005
FS1250
A
≥1250
≥5560
≥567
≥780
≥16680
≥33000
5560
4450
返回列表